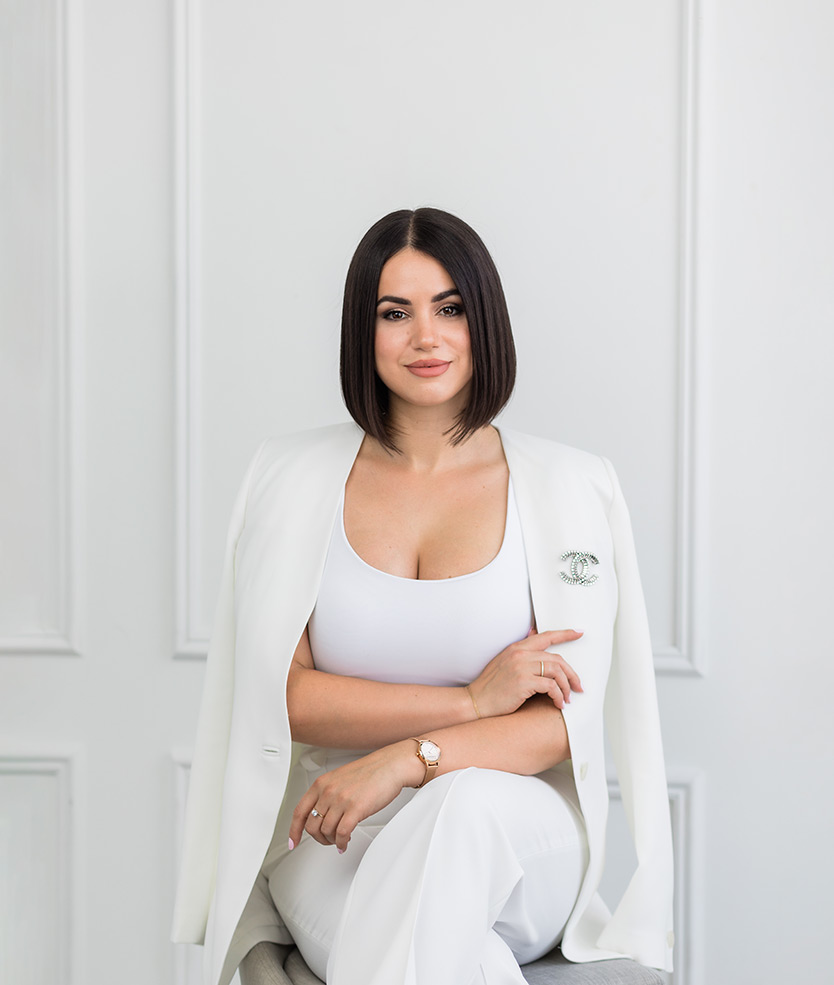 say yes to modern real estate headshots
"Bruna is a true professional. This was my first time doing a personal photo shoot, she made me feel so comfortable, and relaxed. Bruna is an expert and has a way of asking specific and detailed question about my vision. Her ability to then create a vision board allowed me to feel on the same page with Bruna before our shoot day." - Jay Dyson, Real Estate Agent
As a Toronto realtor, you know that relationships are a fundamental aspect of the real estate business. First impressions are key! Having a strong real estate headshot, along with consistent branding photography, is fundamental in creating a positive personal connection with clients from the very start.
Striking, modern real estate headshots are crucial for anyone wanting to confidently stand out, especially in a competitive market such as Toronto. Using outdated, unprofessional realtor headshots can negatively impact your marketing efforts and cause you to lose clients to competitors.
Take a closer look at your current headshots. Do they speak to your brand? Do you have consistently powerful, approachable and professional images on your website and social media? Do they represent your personal brand at its best?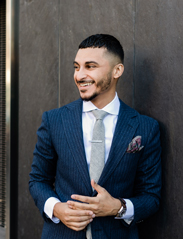 "Bruna is a photo-taking superhero!!!! I was dreading getting personal portraits taken for my real estate business for over 6 years but she made it happen for me and she totally killed it. She's very kind, funny, patient, encouraging and creative and I'm getting tons of compliments on her work. Worth every penny" - Yahya Emery, Toronto Realtor
As a Toronto real estate agent, you are the face of your brand. My team and I will help you to elevate your business with polished, modern photographs, to showcase the finest version of yourself!
With so many real estate agents in the Toronto and GTA market, how can you differentiate yourself?
You are unique and your brand should reflect that. What area of real estate do you specialize in? What do you do that puts you a step (or ten!) above your competitors? If your area of expertise lies in luxury condos, you will want images that communicate that particular lifestyle to your ideal client. Or, if you primarily deal with houses in the suburbs, your pictures should clearly convey that, and not look like the visual brand of a Toronto realtor selling lofts in the city.
Defining your target market is the foundation of building your personal brand. It will allow consistency to be displayed in your Toronto real estate business imagery. Planning your photoshoot around this foundation, will allow you and your brand to resonate with the right client.
BRANDING YOURSELF AS A REALTOR: BE CLEAR AND CONSISTENT WITH YOUR MESSAGING
when you book your professional realtor headshots
As a headshot photographer, my team and I will make sure you have the best experience during the whole time you are working with us - from our first consultation call from the moment you receive your images.
Every step is take to ensure you'll feel relaxed, connected and confident throughout, so that I can capture the best images of yourself to attract your target clients.
You'll also receive a headshot prep-guide with valuable information to make sure you have everything ready for the day of your session. You can always contact me with unlimited email support up until the day!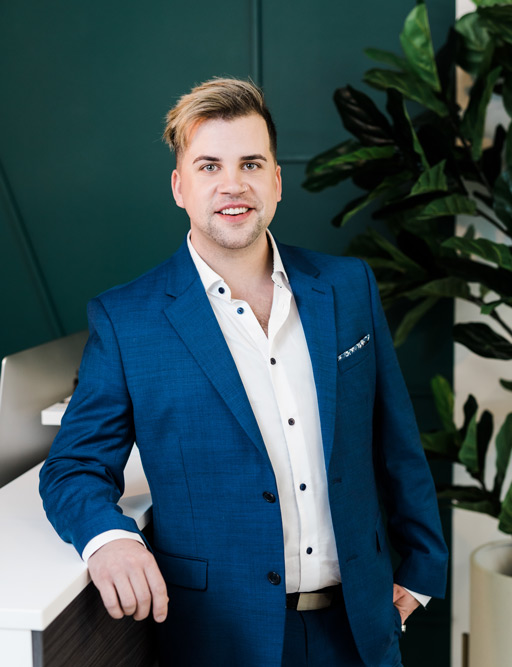 "Bruna is a true professional, she made me feel so comfortable, and relaxed. She is an expert and has a way of asking specific and detailed question about my vision. Her ability to then create a vision board allowed me to feel on the same page with Bruna before our shoot day".
- Jay dyson, toronto real estate agent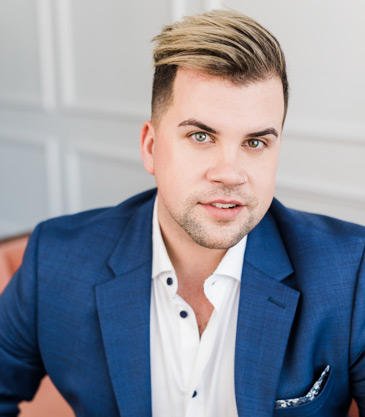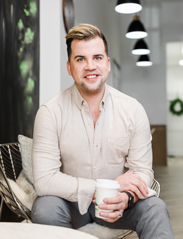 Morbi leo risus, porta ac consectetur ac, vestibulum at eros. Etiam porta sem malesuada magna mollis euismod.
Morbi leo risus, porta ac consectetur ac, vestibulum at eros. Etiam porta sem malesuada magna mollis euismod.
Why do I need more than one headshot for my real estate business ?
What to wear for real estate headshots?
Everyone's style is different, but following these simple guidelines will help you choose outfits when you'e uncertain about what to wear
- I always recommend that my clients to bring two to three different outfits, so they will have a variety of photos and looks to choose from.
- Choose outfits that make you feel confident and comfortable. Think back to who your target market is. What do they wear? What would they expect you to wear?
- Remember that your real estate headshots should be an extension of your brand.
- Stick to solid colours and avoid heavy patterns or busy prints.
- Don't wear anything that doesn't fit with your lifestyle or branding. For instance: if you never wear suit and ties when meeting your clients, you shouldn't wear them for your photoshoot.
As a real estate agent, having a modern professional headshot is a basic necessity when it comes to stand out in a crowded market. Your headshot should precede you everywhere: email signature, social media profiles, posts, printed ads, etc. However, using the same headshot in every single application doesn't work.
If you want to stand out, all social media channels, profiles, and business cards should be cohesively branded with your professional portraits. Each one of them should have a different photo that transmits a certain message to the viewer.
For profiles, for example, having a headshot with a clean background helps your client to see you clearly and remember your face. For social media posts, lifestyle portraits on location are the best way to get closer to your target market and show a bit more about yourself and your brand.
Can I do my realtor headshots and branding session at a specific location? Do you have a studio?
Should I have my headshots taken outdoors or indoors?
If you will use your images to post on social media and create ads, then I would say both. As a real estate agent, you work both in your office (indoors) and on location, showing proprieties or open house. So it does make sense having photos in different places.
When it comes to choosing a location for your photos, the background you use will communicate to your audience. During our consultation, we will talk about your brand and I will suggest some locations for your photoshoot accordingly. For photos indoors, we can always photograph in my Toronto studio in case you don't have an office.
Most of my clients prefer doing their photoshoot in my Toronto studio. But, if you have a nice office our another gorgeous place in mind, we can certainly do your photos in another location. Depending on the location you choose, there may be a travel fee. Contact me and I'll let you know.
How do I book a discovery call or a photoshoot for my realtor headshots?
Please contact me here and I'll get back to you as soon as possible!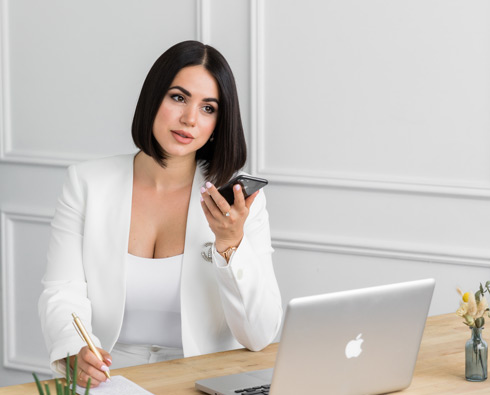 I need more photos to promote my business on social media. Do you offer any package for recurring clients?
Absolutely! I encourage you to visit my Personal Branding Toronto page. I offer packages that include not only headshots, but lifestyle photos as well, that will help you elevate your brand on social media.
I also offer subscription plans for recurring photoshoots.