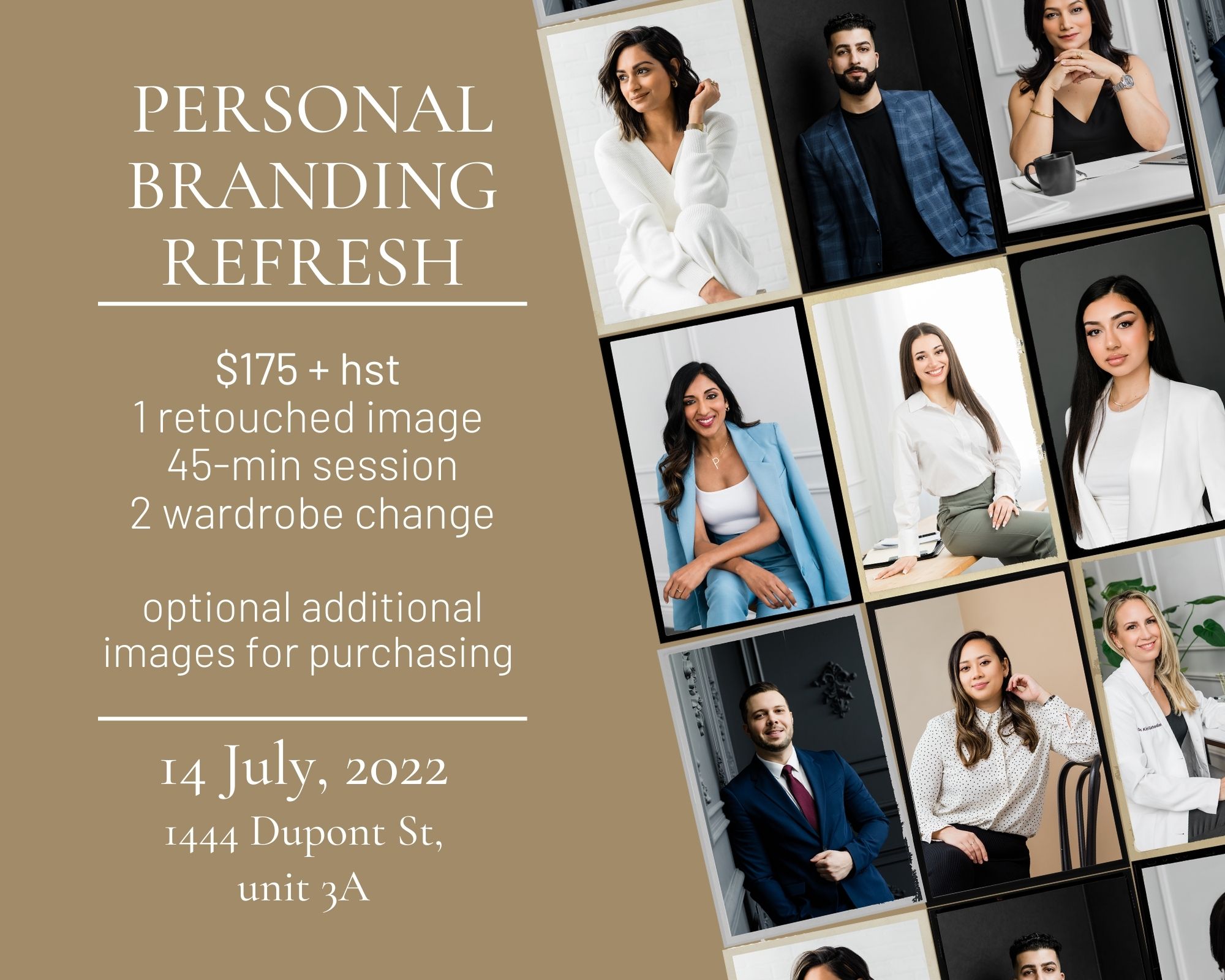 A Personal Branding mini session is perfect for you who want to save time and have the right images to make an incredible first impression, attract your ideal client and increase your sales with authentic and captivating portraits.
Check your profile photo right now. Does your photo represent who you are? What do you think you target client will say about you and your business by just looking at your photo?
Now is the time for you to built trust amongst your potential clients and stand out by showing off your unique personality through professional, modern and approachable portraits.
Our Personal Branding Refresh mini sessions will be placed in my Toronto studio on July 14th, 2022. You can find all the details below:
How Much? $175 + hst (non-refundable)
Where? 1444 Dupont Street, unit 3A. Toronto-ON. M6P 4H3.
When? July 14th, 2022
What is included?
- 1 lightly retouched image
- 45-minute personal branding refresh mini session
- Online gallery with proofs for viewing (not downloadable)
- Optional additional images for purchasing:
1 - 4 images: $75 + hst (each)
5 - 9 images: $65 + hst (each)
10 - 19 images: $50 + hst (each)
20 or more images: $40 + hst (each)
To book your slot, please click on the button below. Please note that your booking will only be completed after payment. We accept e-transfers and major credit cards.
After booking your slot, you will receive an email with your invoice and instructions for payment.
Do you need more time and help to plan your branding and buy more photos in your package? No problem! I offer fully branding sessions package to increase the visibility your business deserve. More information on my Personal Branding Page.