If you're a professional who wants to take your personal branding up a notch, then you'll want to read this post!
We'll go over what to wear for your personal branding session so that you can put your best foot forward and make a great impression on your audience.
Here are some key things to keep in mind:
- what you wear communicates a lot about your personality and professionalism
- choose wisely, as wrong wardrobe choice can give negative message
- success of personal brand photoshoot depends largely on preparation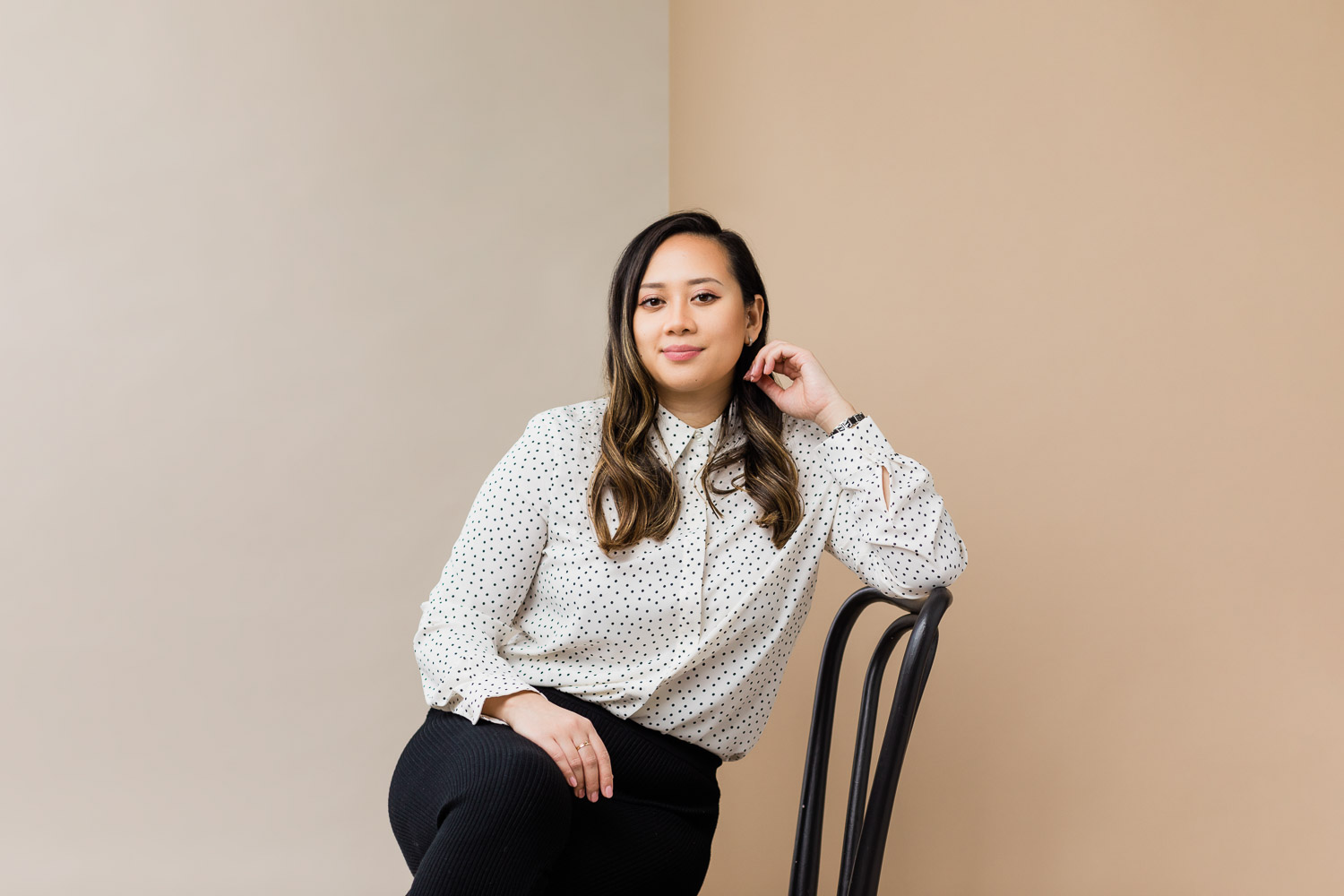 Style according to your industry
There's no 'one size fits all' approach. Instead of automatically going with the traditional black blazer look, or donning your most outrageous costume instead; take into account what kind of industry you're in and how people typically dress within that space.
It could be classic business attire is perfect - but if not then maybe try something else while still keeping the overall atmosphere considered!
Ultimately though it should reflect who YOU are as an individual so don't change too much just because someone told you to!
How many outfits should you wear for your branding session?
It's important to choose the right number of outfits to ensure that you get the best results. When selecting what to wear, I recommend three to five different looks. This allows enough variety for your photos while still being manageable and not taking too long.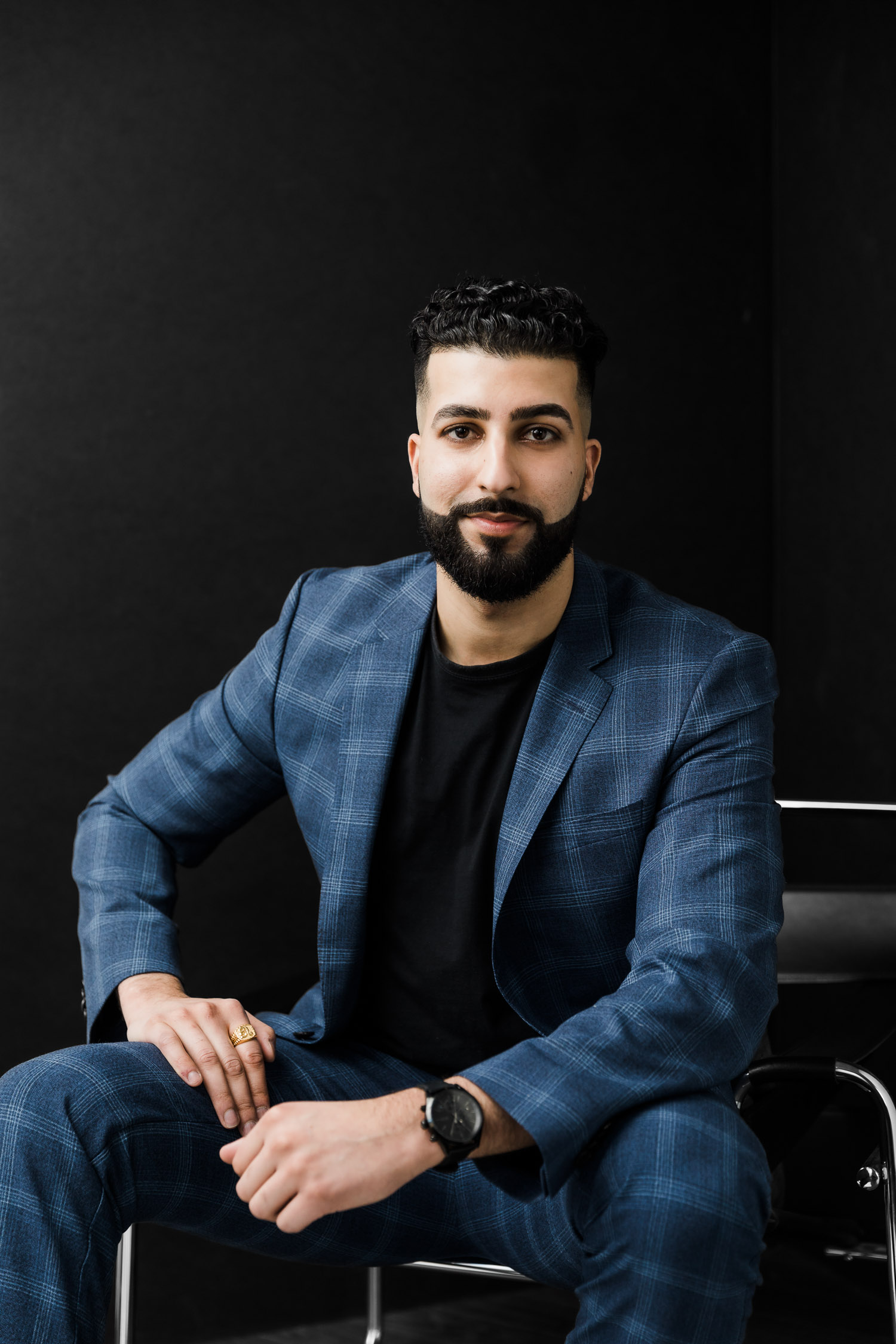 Incorporating layers is also a good idea as it allows you to switch up the look in a matter of seconds. Consider what type of atmosphere you're trying to create with your photoshoot and select clothing accordingly; business, casual, sporty etc.
The most important thing is that you feel confident and comfortable in what you are wearing - this can help bring out the best expression in your photos. So choose wisely and get ready to shine!
What colours should you wear for your branding session?
Bright hues can draw the eye away from your face but they are also great for getting noticed on places like LinkedIn - a modern-day business card!
If you're really not sure what colours to pick (I know, sometimes too many options is overwhelming), choose neutrals - you can't go wrong!
When selecting between shades remember to consider which ones bring out the beauty within yourself- when you know those colours why shy away? After all, being drawn into someone's eyes is always a win-win situation!
Avoid logos or images
When it comes to selecting clothing for your branding session, keep the focus on you! Giant logos and pictures will distract viewers from your face - leaving them more likely to remember that brand instead of thinking about working with you.
Choose simple yet stylish attire so people can easily concentrate on all of the wonderful qualities in front (literally!) of them and make a connection between themselves and yourself or company's brand.
Wear clothes that fit well
If wanting to look slimmer in photos is your goal, one of the best tips you can follow is that tighter-fitting clothing works wonders!
Loose garments have a way of making us appear bigger than we are by simply hiding our natural shape. That's why positioning and spacing around the torso area when posing for portraits plays such an important role - it helps keep things looking slim while still showcasing what makes everyone special (and beautiful!)
Lastly, opt for apparel that conforms closer to your body type – this will make any image taken much more flattering overall.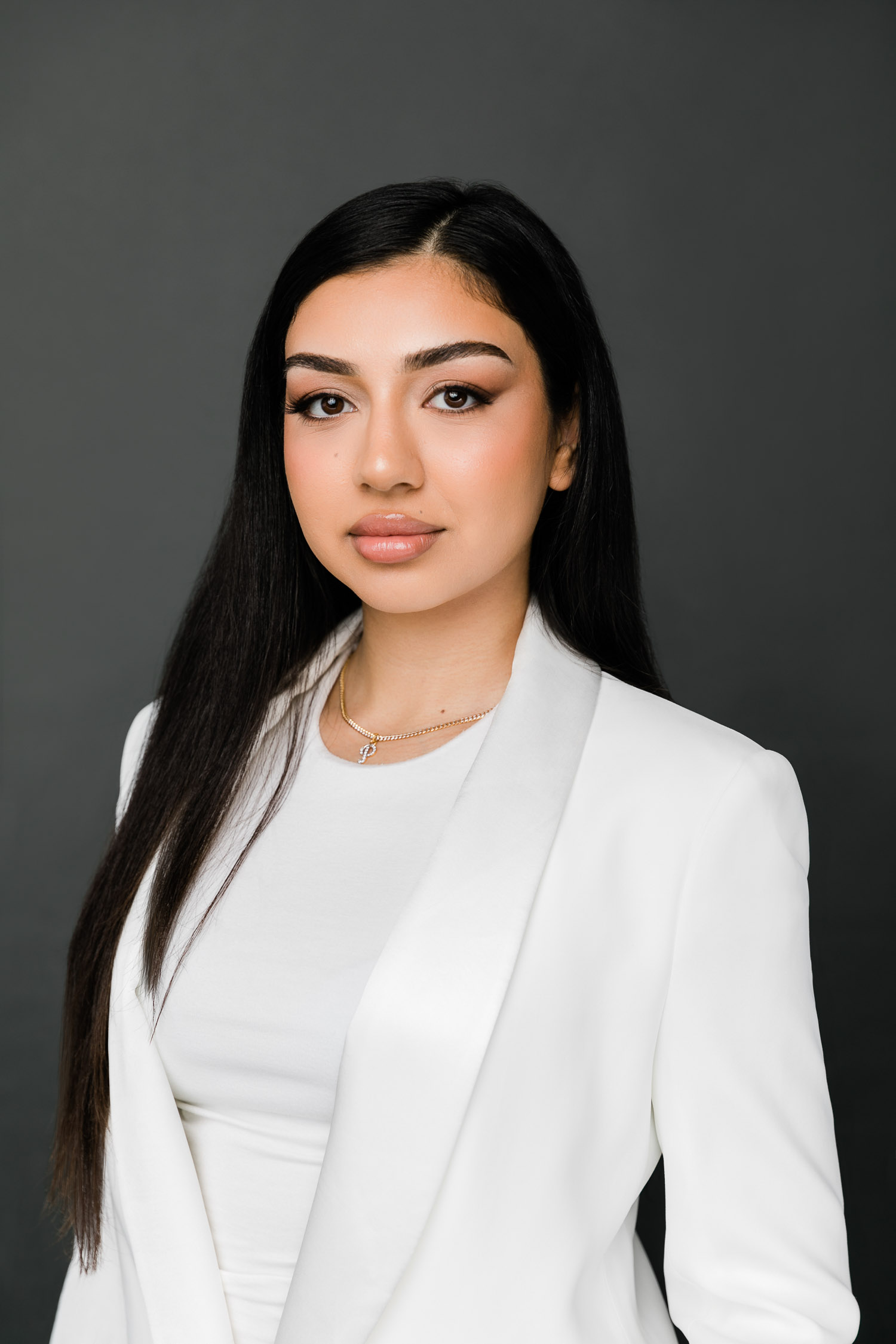 Accessories
Accessories and jewelry should play a supportive role in your images - they're there to complement the star of the show, which is YOU!
Keep this in mind when choosing your accessories.
Shoes
When planning your photoshoot, don't forget to pack a few pairs of shoes! Not only will they come in handy and add versatility to the look you're trying to achieve through styling pieces like clothing or accessories.
Heels are an excellent choice as well - not just for style but also because they work wonders in elongating your body's shape which makes any photo instantly more flattering!
Invest in new clothes
If you're looking to create a professional and polished look for your personal branding session, be sure to acquire new clothing or make something from your own wardrobe appear as if it's brand-new.
Faded hues won't portray the right message -it is important that everything looks fresh! Don't forget to give yourself plenty of time before the big day so that every single one of those garments is well-ironed and ready for action.
Hire a professional stylist
If you have the budget, I always recommend working with a stylist! They know best what looks good and what is appropriate to your photoshoot according to your style.
Here are some Toronto stylists I recommend:
Having your headshot taken or doing a full personal branding session doesn't have to be an intimidating experience.
To make sure you're comfortable and confident in front of the camera, I offer posing guidance as well as wardrobe tips for a picture-perfect shot that's bound to impress!
Plus, my clients always love how their finished photos turn out – no more cringing every time someone brings up LinkedIn or Instagram.
If it's been a while since your profile pic was updated or if you need visuals tailored towards building a powerful brand presence online then click below and learn what we can do together!