Back when I was in high school in Brazil, I wanted to become an actress. I had taken part in theatre in high school and really enjoyed it, but my mom wasn't to keen on the idea. She told me that I wasn't going to make any money as an actress (moms… rolling eyes here!!), so there I was back to square one, contemplating what I should do with my life.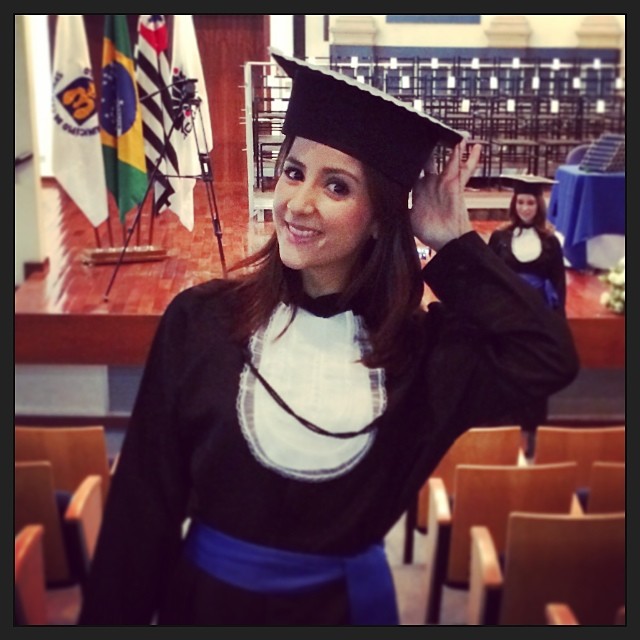 I ended up asking some of my teachers in high school about what kind of career I should pursue, and they recommended going into chemistry. I thought okay, why not? So I went to Universidade Estadual de Campinas (UNICAMP) in 2007 for chemistry and ended up finishing up my bachelor's degree a few years later.
My first job as a Chemist
I interned at a company named Henkel and got a job there straight out of university. I worked in the technical customer service department where I would work with clients and their products. I would check to see if their products were doing okay and if I noticed any discrepancies I would take them back to the lab and run some tests. The chemist working would also take a look at the products. I liked my job, but I didn't love it.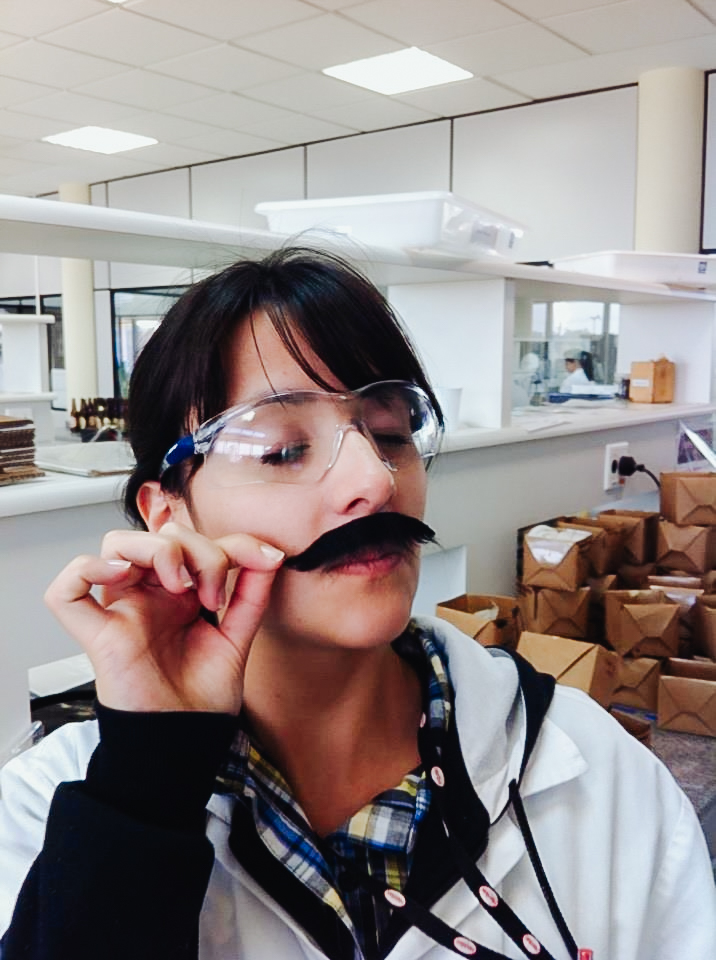 Living a corporate life
I especially didn't like working in a corporate environment. Although I received many amazing benefits like my own car, my gas paid, and my very own iPhone working as a corporate chemist wasn't my dream job. After Henkel, I worked at Styron (now known as Trinseo) as a developer and technical analyst. I worked with latex, developed products in the lab, and worked with clients. I learned many life lessons working as a chemist, but it was difficult at times.
During these almost 5 years working in a corporate, I faced sexist co-workers who didn't trust me because I was a woman nor did they take me seriously because I looked young. I had a client treat me like a child during a meeting and I had to explain to him that I was not an intern and that I am very qualified for the position I am in. I would like to have the freedom to express my ideas and opinions, whether I agree or not, but sometimes that can be hard when you have to say yes to the boss.
I am getting older, now what?
At this point in my life, I was getting close to my thirties and I decided I didn't want to do this with my life anymore. Work is a huge part of your life and as long as I worked somewhere I didn't love I knew I wasn't going to be happy. All that changed in 2012, when I bought my first camera my Canon Rebel T3i. At first, I bought it just for fun, but when I went to Vancouver to visit my aunt I realized that I really enjoyed taking photos. When I went back to Brazil I got some friends to pose for me and continued enhancing my photography skills.
I had a friend who was a wedding photographer who asked me to be a second shooter for him and I was like, "No way!" But he reassured me that I was more talented than I thought. Once I started to get more experience, I decided to start charging people and became a part-time photographer while being a chemist.

The real influencer
While I was in university, I met my very talented friend Maria Paula. She was the smartest student in my class and everybody thought she would continue with her studies in chemistry after she graduated. However, after graduation, I was surprised to learn that she dropped chemistry to become a professional artist. I was shocked but hearing about her career change inspired me and gave me the courage to take the leap myself.
I remember calling her to ask if she was afraid of making such a life-changing decision especially knowing that she can "make more money with chemistry." She told me that money isn't everything and that just because I am pursuing art doesn't mean she wouldn't make more money. If you love what you are doing you will feel just as motivated to work and make money. The moment she said that something clicked in my brain. I don't have to work as a chemist if I don't want to, there's nothing wrong with pursuing my passions. So I quit my corporate chemistry job to pursue photography. I am grateful for all those years, but I am happy to put that chapter of my life behind me. Thank you, next!

My biggest move – I quit my corporate job
I moved to Canada in 2015 and went to Seneca College for photography where I learned to enhance my skills. At Seneca, I met some people who are now very important to me and met some amazing teachers. I can't describe to you how I felt when I received my diploma with honours. As a chemist, I did not have the same passion that all my friends had about chemistry, I always felt like there was something missing in my life. My teachers in the photography program always believed in me and were impressed with my work so I was really proud of myself.

My achievements
After my graduation, in 2018 my ex-coordinator invited me to be part of a project called Precipice. In 2018, The show would be exhibited in Seneca Coalesce and Nuit Blanche. Many talented people were involved to create pieces of art based on the song called Precipice with by singer and composer Erica Procunier. I presented three photographs based on the song. It was very deep and obscure. It was a huge accomplishment for me to have my work presented at these shows. I was really proud of myself. Since then I've been shooting families, maternity, newborn, weddings, boudoir, beauty, portraits, branding. I love how you can tell a story through images.

Toronto became my home and with that came many opportunities. I am finally doing something that I love and I couldn't be happier with my decision to leave the corporate world behind. I look forward to meeting somebody new each time and doing my utmost best to capturing the beauty I see in them. My job is no longer just a job; it's meaningful and fulfilling experience that has only made me a better person. I quit my corporate job because it didn't bring me joy anymore. I know making a career change can be scary, but change can be good. Believe me, your happiness and mental well being are more important than anything. So if you're someone contemplating making a career change, go for it! You'll never know what will happen.