Long time ago, when I was still in high school, I thought I wanted to be an actor - or something related to arts, actually! I had taken part in theatre in high school and really enjoyed it, but my mom wasn't to keen on the idea. She told me that I wasn't going to make any money as an actress or a dancer or anything that wasn't a "true profession" (her words, not mine).
Although I had graduated as a computer technician in high school (yep, you read it right!), I knew I didn't want to follow that path in university. I asked some of my teachers about professions that weren't too boring sitting all day in front of the computer. Some of them said: well, as a chemist, you can do a lot of things, from working in a lab to travel to your clients and work on site.
I thought okay, why not? A few years later, that was me graduating as a bachelor in Chemistry!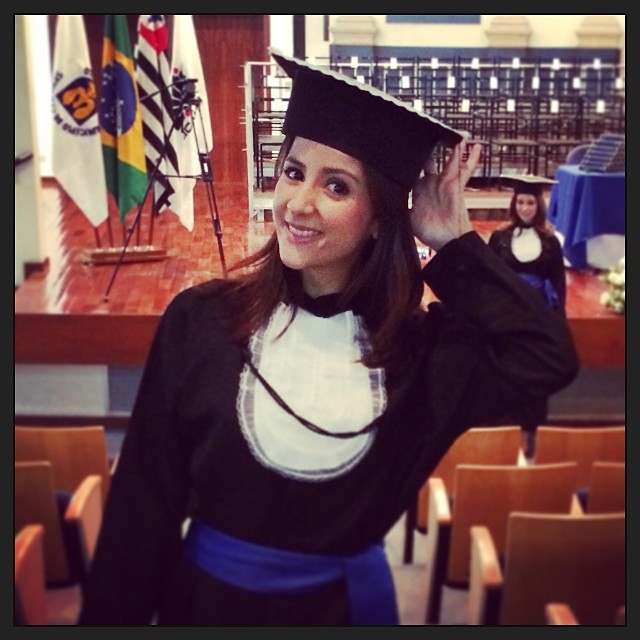 My first job as a Chemist
I was an intern in a company named Henkel and got the job after my internship ended. I worked in the technical customer service department where I would work with clients and their products. I would check to see if their products were doing okay, and if I noticed any discrepancies I would take them back to the lab and run some tests. I liked my job, but I didn't love it.
Living a corporate life
I especially didn't like working in a corporate environment. Although I've had a few amazing benefits working as corporate chemist, that wasn't my dream job.  After Henkel, I worked at Styron as a developer and technical analyst. I worked with latex, developed products in the lab, and worked with clients.
During these almost 5 years working in a corporate job, I had to deal with some co-workers who didn't trust me because I am a woman or because I looked younger than my age. Plus, other shady corporate stuff that doesn't need to be mentioned here.
I am getting older, now what?
At this point in my life, I was getting close to my thirties and I couldn't see myself working as a chemist, having to drive every single day and be stuck in traffic to work in a place that wasn't even satisfying for me anymore.
Back in 2012, I bought my first camera - a Canon Rebel T3i. At first, I bought it just for fun, just to have a hobby. I asked a couple of friends to pose for me, while I was learning how to use the manual mode!
One of my friends was a wedding photographer, and he asked me to work as a second shooter for him. Although I had zero experience in weddings, he believed in me and thought me so much! Once I was getting more experience, I started to charge for my photography, and was working during the weekends as a part-time photographer. That was the beginning of my photography journey!
The real influencer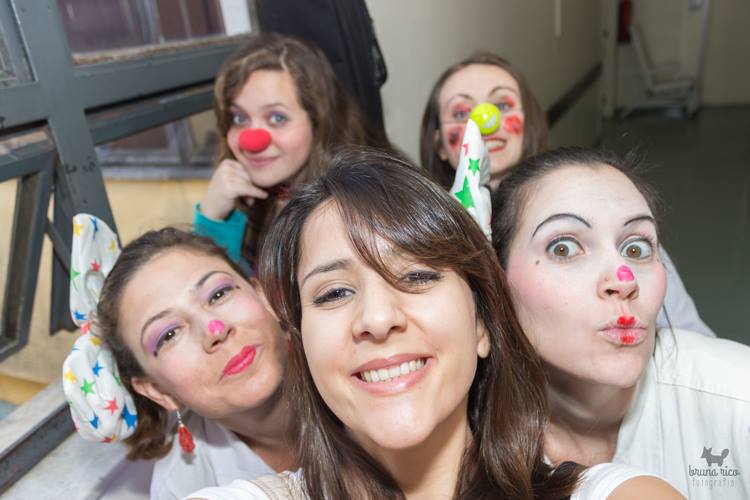 While I was in university, I met my very talented friend Maria Paula.  She was the smartest student in my class, and everybody thought she would continue her studies in chemistry after she graduated. However, after graduation, I was surprised to learn that she dropped chemistry to be an artist. I confess I was shocked at first, but she inspired me so much.
I remember calling her to ask if she was afraid of making such a life-changing decision, considering that chemistry was almost like a certainty to getting a job and make money right away. Maria Paula told me: "If you love what you do, you will be motivated to work and make money".  The moment she said that, something clicked in my brain. I quit my corporate chemistry job to work as a full-time photographer.
I am grateful for all those years working as a chemist, but I am happy to put that chapter of my life behind me. Thank you, next!
My biggest move - I quit my corporate job
I moved to Canada in 2015 and went to Seneca College for photography where I learned to enhance my skills. At Seneca, I met some people who are now very important to me and met some amazing teachers.  I can't describe how I felt when I received my diploma with honours. As a chemist,  I did not have the same passion that all my friends had in chemistry, I always felt like there was something missing in my life.  My teachers in the photography program always believed in me, and they were impressed with my work!
My achievements
After my graduation, in 2018 my ex-coordinator invited me to be part of a project called Precipice. In 2018,  The show would be exhibited in Seneca Coalesce and Nuit Blanche. Many talented people were involved to create pieces of art based on the song called Precipice with by singer and composer Erica Procunier. I presented three photographs based on the song that was very deep and obscure. It was a huge accomplishment for me to have my work presented at these shows. I was really proud of myself.  
Since then I've been photography families, maternity, weddings, boudoir, portraits and branding. My work was publish in some magazines and blogs such as WedLuxe, Today's Bride, Wedding Bells, Ruffled Blog and Panorama Italia.
I am finally doing something that I love and I couldn't be happier with my decision to leave the corporate world behind. My job is no longer just a job; it's a meaningful and fulfilling experience that has only made me a better person.  I quit my corporate job because it didn't bring me joy anymore. I know making a career change can be scary, but change can be good.