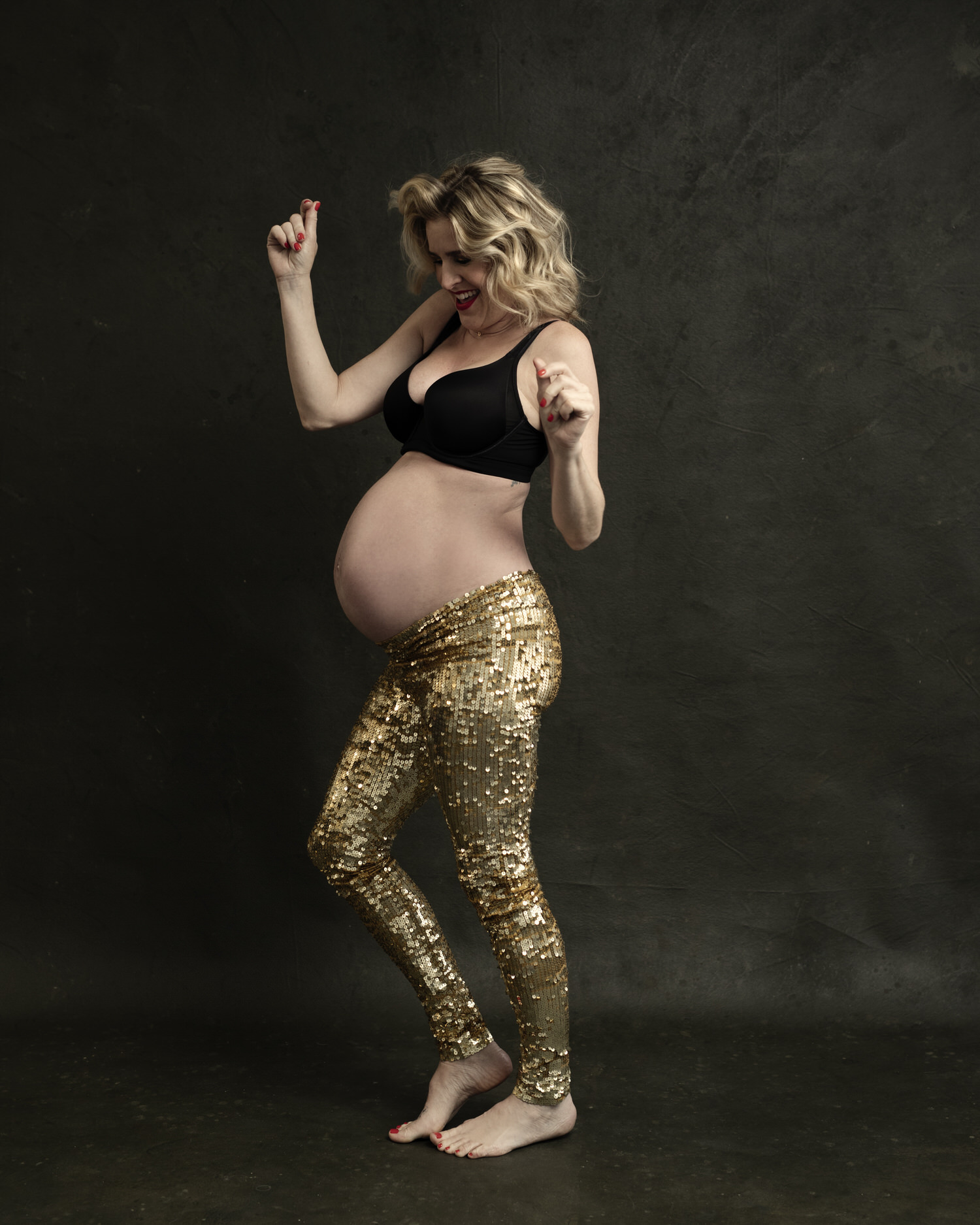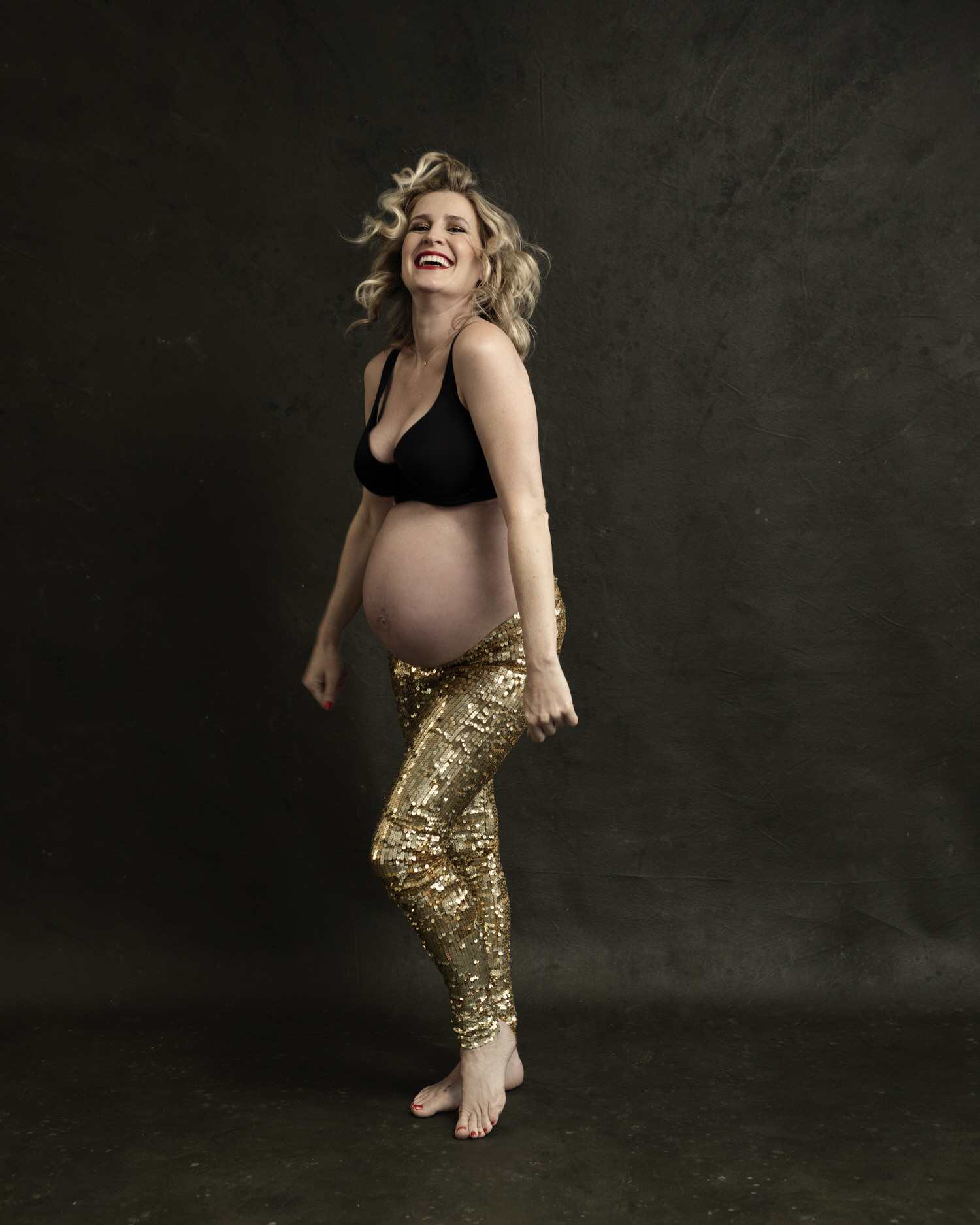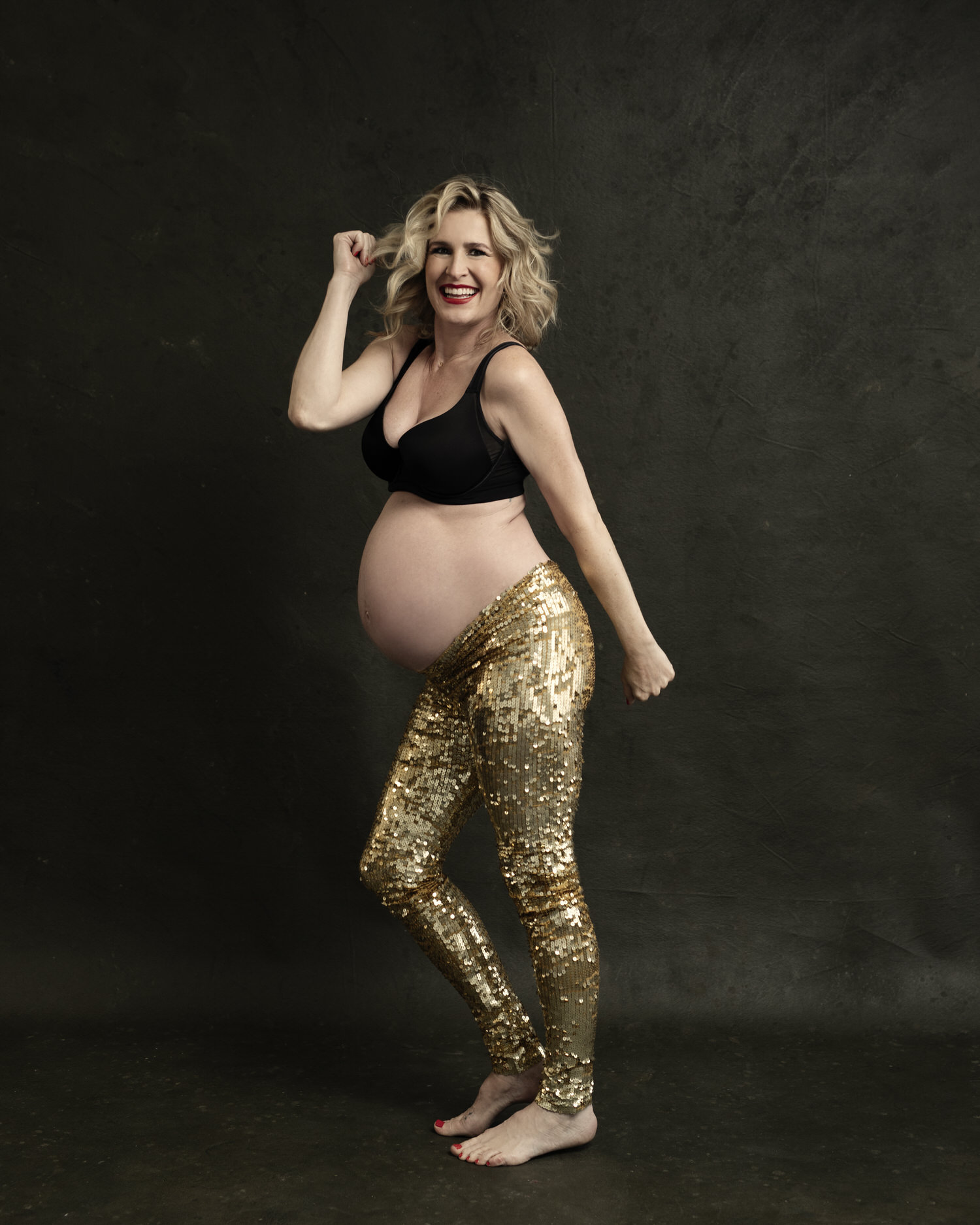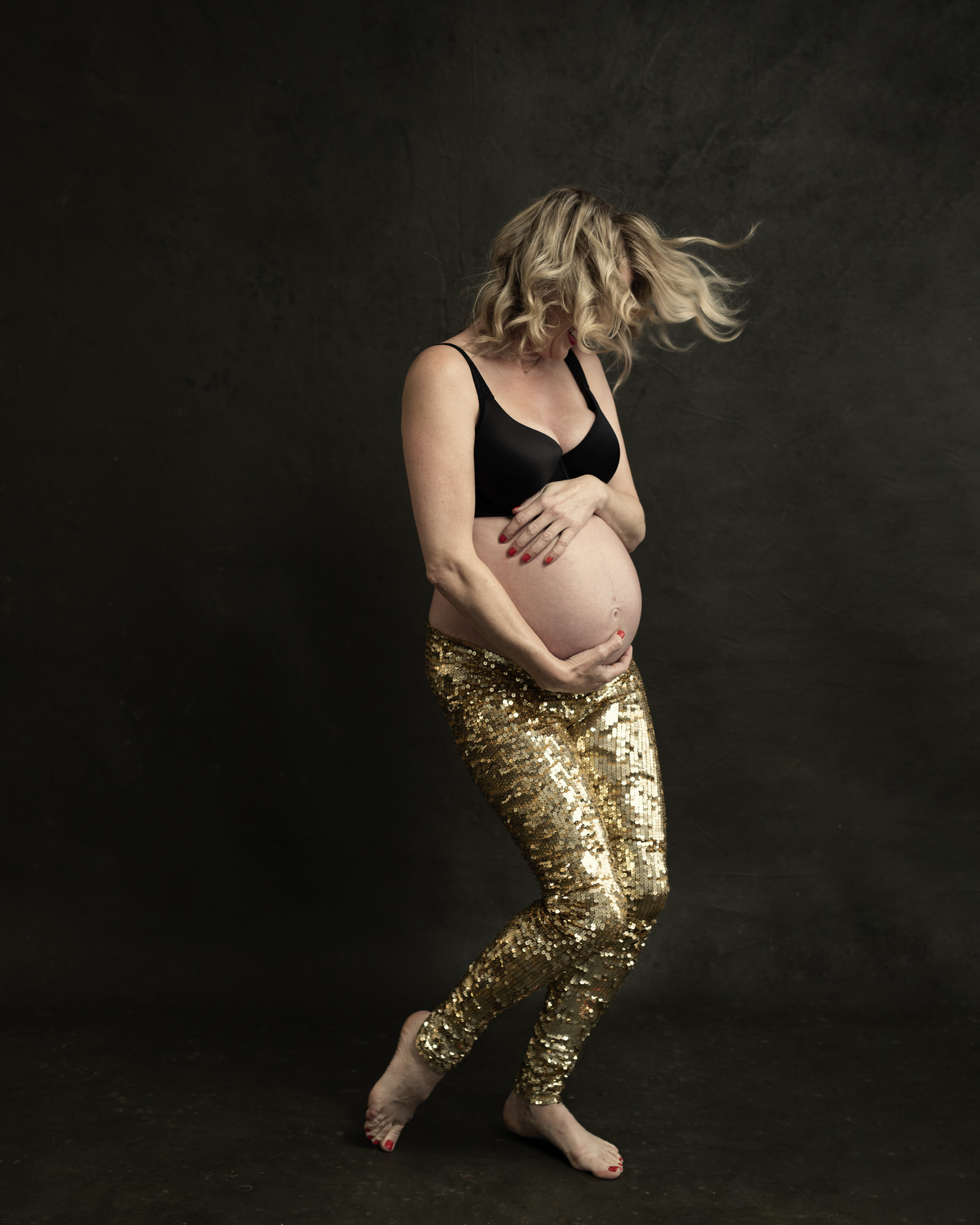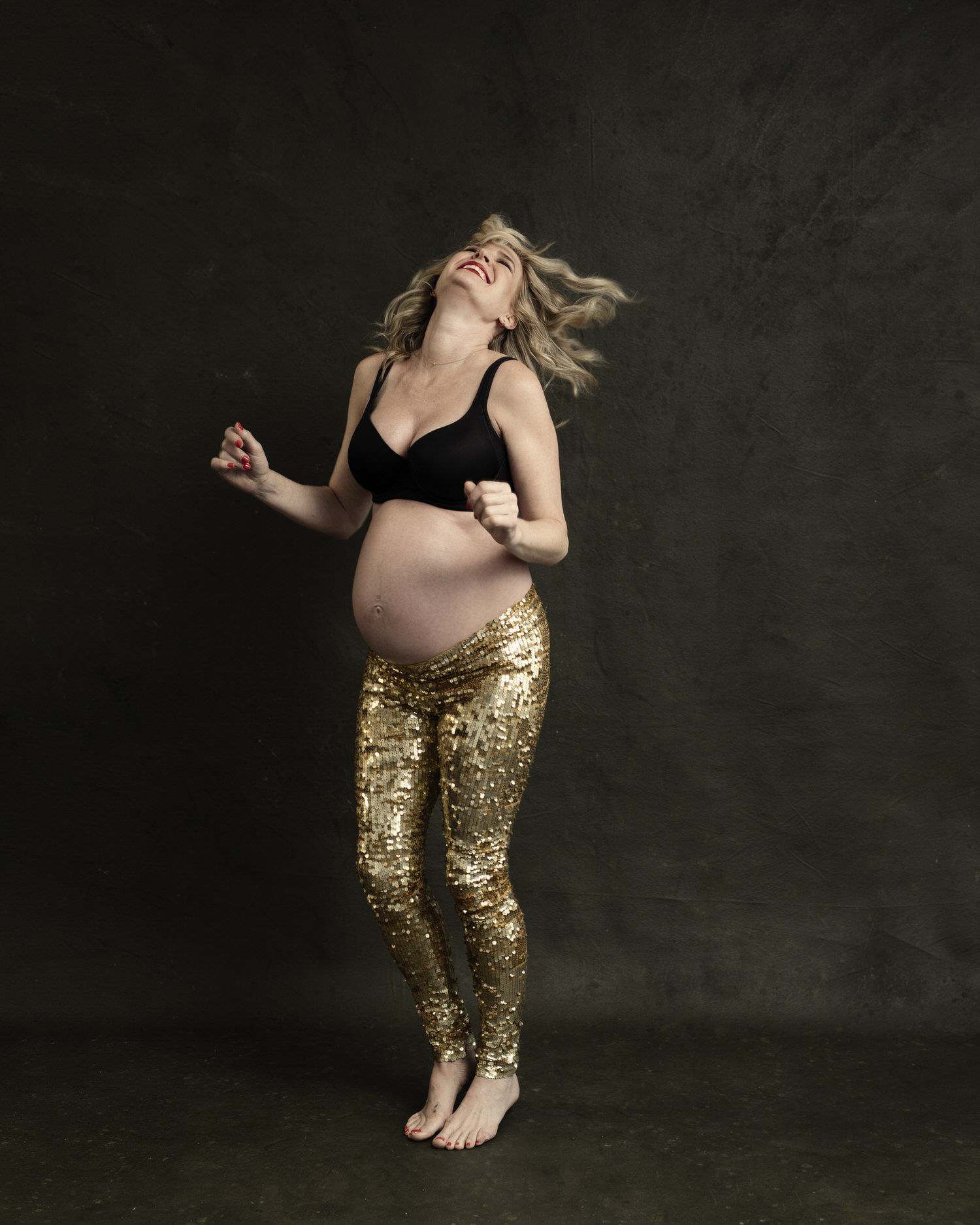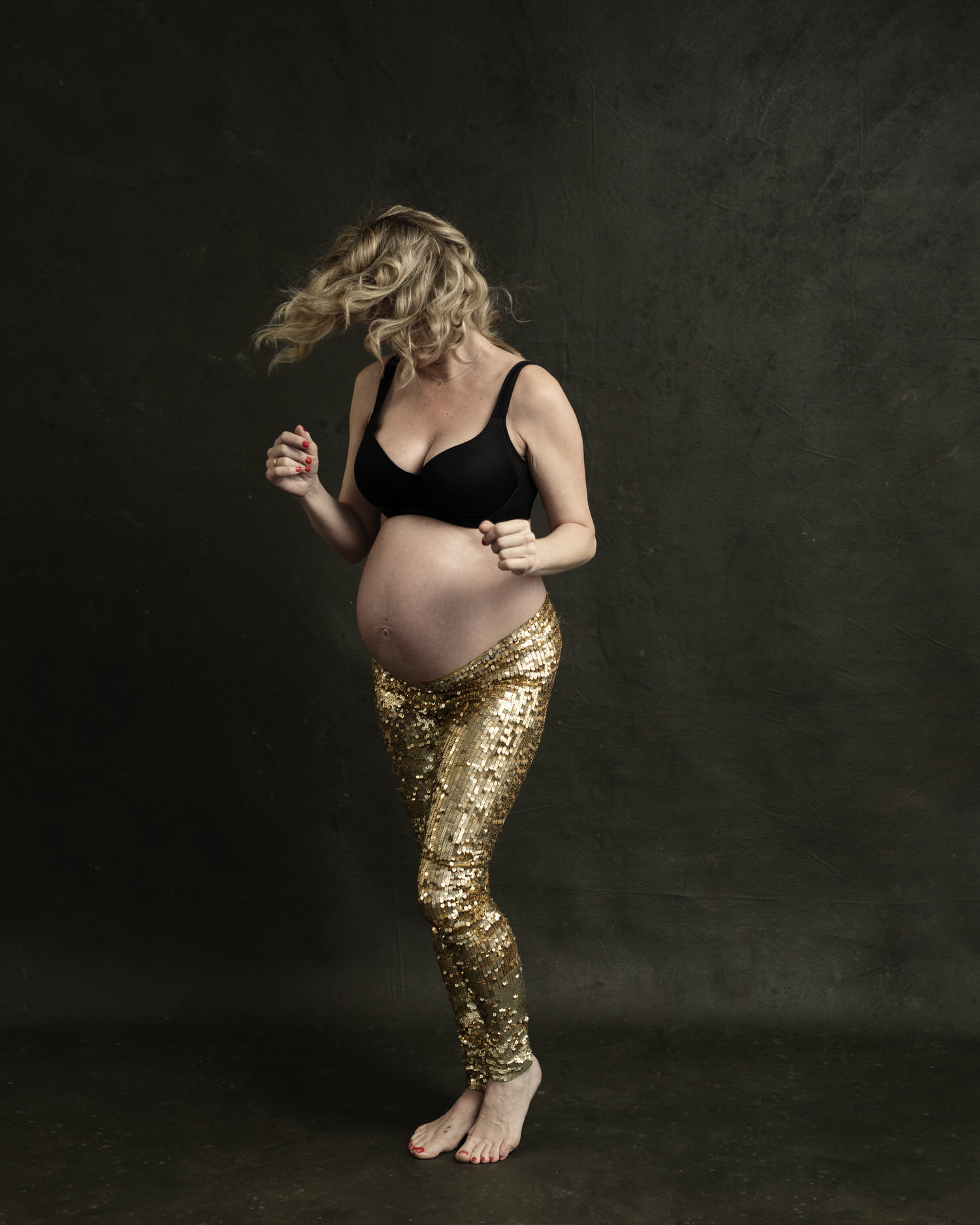 I love when my clients have fun in my studio! We laugh together, dance together and enjoy the moment! With Lauren it couldn't be different.
She contacted me asking if I had a last minute slot to photograph her maternity session because she was already going to 38 weeks! By the way, if you are wondering when is the best time to do your pregnancy photos, you should click here.
We scheduled her photoshoot pretty soon and that was one of the most fun sessions I ever had! Lauren wanted to do some of the photos wearing her gold pants and, oh boy! This woman has energy!!!
Check out her entire session here and if you are still in the beginning of your pregnancy, don't hesitate to contact me to book your pregnancy photoshoot! Or if you, like Lauren, decided to book a last minute photoshoot, I'm happy to photograph you!